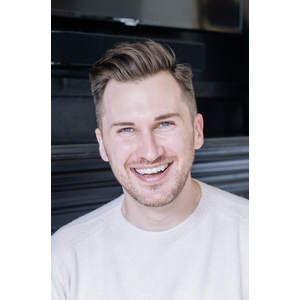 Functional medicine doctor
Specialty

Functional/Integrative Medicine
Gut Health
Women's Health
Lake Forest Park, Washington, United States
For over 10 years, I tap into my knowledge and extensive expertise in a variety of disciplines in advanced medical science, alternative healing techniques, and mind-body medicine to create customized treatment plans for my patients that yield life-changing and long-term results.

With the use of advanced lab testing analysis, food and nutrition, and emotional release techniques, I help patients take action through mind-body awareness. By addressing the body as a unified system and focusing on uncovering the root cause of my patients' health challenges, I successfully help my patients regain their health, take back control over their own wellbeing and live symptom and disease-free.
I am a firm believer that resilient health and community are intimately linked and a variety of internal and external factors contribute to our health. Uncovering the unique mix of factors in each of us that leads to fulfillment and happy contentment is key to finding our individualized definitions of "a healthy life."
I empower through education.
You have the power to design the life you want to live — one with less pain, more energy, and ultimate resilience — by being proactive and resolving your health issues before they arise. My unique mind-body system allows you to rid the notion that getting healthy has to be a difficult, scary, or lonely experience, but rather inspiring, fun, and doable. Health and wellness is not a separate entity, but in fact, the vehicle for accessing a fulfilling and purposeful life.
Practitioner Type

Other

Other Practitioner Type

DC

Practice Description

Dr. Wibbenmeyer helps patients live a fulfilling, resilient life, operating at a higher level with more energy by uncovering the root cause of their health issues. Utilizing diagnostics from advanced laboratory tests, nutritional needs and intersecting healing concepts of functional medicine and Traditional Chinese Medicine, he designs personalized treatment plans for a modern lifestyle.

With autoimmune in his family, and a personal history of anxiety and IBS, his expertise is balancing the psychology and physiology, while using food as medicine, for those suffering from autoimmune, digestive disorders and stress burn out, ultimately seeking vibrant health.

Dr. Wibbenmeyer has a hybrid practice, offering teleheatlh and in-person.

Do you accept most major insurances?

No

Type of Insurance?

Out-of-Network
| | |
| --- | --- |
| Phone: | |
| Email: | drwibb@innovativehp.com |
| Street Address: | 19224 47th Ave NE |
| Address 2: | |
| City: | Lake Forest Park |
| State/Province: | Washington |
| Country: | United States |
| Zip/Postal Code: | 98155 |